Post by Hoots Rowlet on Aug 7, 2018 12:29:14 GMT -5
Kylie Howlet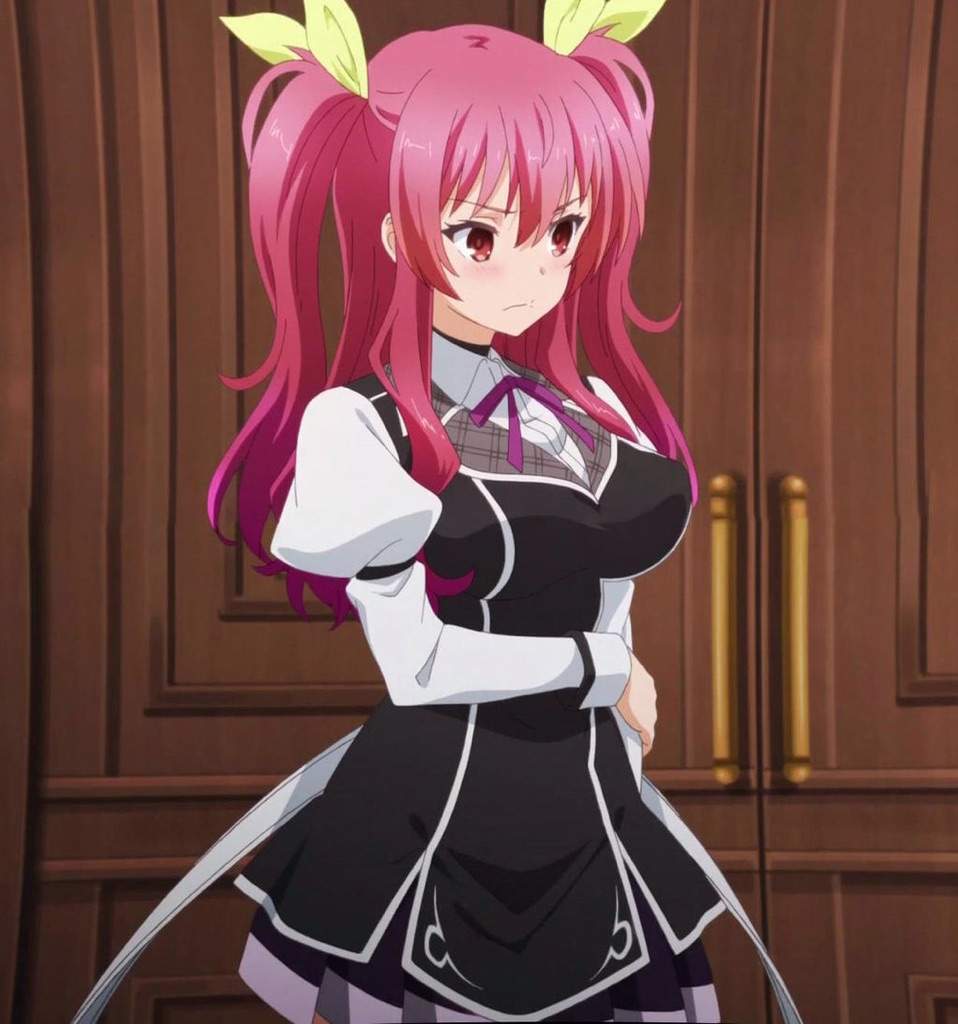 A close approximation of Kylie's appearance.
Age: 18
Height: 5'2
Weight: 95 lbs.
Hair: Red
Eyes: Purple
Species: Fae'Rhal/Human hybrid
ABILITIES
Int: 6
Str: 3
Agl: 4
Spd: 4
Dur: 4
Health: 4
Energy: 33
Regen: 11
ACTIONS
Close Combat: 6
(Int and Str Bonus or Weapon Mod)
-Hand-To-Hand
-Martial Arts
-Use of Powers
-Fighting while flying
-Fighting in Heels
-Swordswoman
Ranged Combat: 6
(Weapon Mod)
-Firearms
-Explosives
-Shoe Kicking
-Thrown Objects
-Use of Powers
-Energy Weapons
Tactile Telekinesis: 10
(Int Bonus and Weapon Mod)
-As Telekinesis but limited to objects in contact with her skin or certain clothes.
-Super-Efficient
-Can substitute Mastery for Str.
-Force Field (self only. Can reflect projectile attacks back at attacker, or at another target)
-Can combine with ranged combat when throwing things
-Disrupt Matter (Atk vs Dur/Hardness)
-Aerokinesis (By manipulating the air around her. Includes Wind Blast (2x damage or Area Effect) and hard air weapons (as Psi Weapon) only usable when inside an atmosphere (Not in a vacum)
-Hydrokinesis (By manipulating bodies of water touching her. Includes Swimming. and water weapons (As Psi Weapon.))
-Can combine with flight to carry people.
-Terrakinesis (By Manipulating the ground under her feet. May hit single targets or area effect.)
Flight: 7
Summon Katana: 9
(As Psi-Weapon)
-Can not stun instead of Wound
-AP
Mastery of Fire: 10
-Immune to Fire
-Unlimited Create/Manipulate
-Force Blast (3x damage, or 2x damage with Area Effect)
-Can Combine with Close/Ranged Combat
-Free Force Field
-Accumulate Energy
-Overstrain
-May Only Use In Conjunction With Summon Katana
-Automatically Causes Collateral Damage
Shrinking: 6
-Insect Strength Option
-normal clothes don't shrink with her.
Growth: 15
-Normal Clothes Don't Grow With Her.
Summon/Control Pokémon: 8
(As summon/control animals)
-Any Pokémon as opposed to specific types
-May control 1 Pokémon per AN
Technology: 9
(Int Bonus)
-Transference
-Auto Transference if Knocked Out or Killed
-Can Occupy Multiple Machines Simultaneously
General Knowledge: 5
(Int Bonus)
-Weapons
-Fae'Rhal History/Culture
-Cats
-Howlet Clan history
-Anime, and Manga
Healing Medical: 3
Social Skills: 6
-Howlet Clan Protocol
-Kind and Caring
-Youth Culture
-Otaku Culture
-Cute Little Sister
-Peacekeeping
MODIFIERS
Wealth: (4)
Radar Senses: 1
Enhanced Vision: 2
-See in Darkness
Reflexive Dodge: +3
Energy Battery: 7
Deep Reserves: +5
2x Natural Healing Rate
Magical Defense: +2
Mental Defense: +3
Extended Life (Fae'Rhal live on average to be over 125 years old)
Animal Empathy +3
-Towards cats; while she can't control them, she can easily befriend them, and they are often drawn to her.
CHALLANGES
Non-Human Appearance: Fox Tail, no body hair outside the head, tail, and eyebrows, excessive earwax.
Haunted Past: Was formerly a guy before one day being stuck in an unknown cocoon which opened to reveal he was now a girl.
Minority: Lesbian. (Possibly bisexual)
Compulsion to stick up to the underdog.
Power Is Dangerous to Self (Overtaxing her Tactile Telekinesis can send her powers into overdrive, rendering her unable to see, hear, and breathe (due to the air and light being reflected away from her eyes, nose, ears, and mouth) and potentially sending her flying off the face of the Earth.
Tendency to unwilling fanservice: Ever since becoming genderbent has suffered bad luck and a tendency to end up scantily dressed or even naked in public.
Love: Ever since becoming a girl she has begun to see her oldest brother Travis in a new way. She knows these feelings are wrong, and does her best not to act on them despite the temptation.
Ticklish: Kylie is helplessly ticklish and if you can get close enough to do it successfully it's one of the easiest ways to take her down.
EQUIPMENT
Several outfits of female clothing.
Unstable Molecule Hair Ribbons that change size with her.
Howlet-Clan modified Smartphone
Sango PMC Uniform: +2 defense.
-Portal Gun (Range 10. Officially known as the 'Aperture Science Handheld Portal Device' or ASHPD, the Portal Gun is an hand-held experimental prototype teleportation device which fires oval, man-sized linked portals, one blue and one orange. Once both portals are activated, one can see through them as though standing right in front of the exit point, and anything passing through one will come immediately out of the other, retaining the same momentum as well. Additionally, the gun is equipped with a Zero-point energy field manipulator - or in game terms, a Range 0, AN 3 Tractor Beam allowing for manipulation of fairly heavy objects with no effort on the user's part, so stones are free from GP.)
-M1 Carbine (+3, 2x damage, Range 4; Holds 5 Materia slots)
-Slots Materia (AN 3. Special; May be used with or without stones - which will be combined with the Slots effect, whatever it is - but still requires an action. GM will make a roll on the Slots random effects table and describe the results. 2/15 LoEs to level up.)
-Transform Materia (AN 3, Int.bonus; 'Mini' spell - Atk VS Durability + Magical Defense, Success inflicts 'Mini' status and shrinks victim by red stones of 'damage' for 1 hour/white stone of 'damage', or until cured. 1/14 LoEs to level up.)
-Restore Materia (AN 3, Int.bonus; 'Cure' Spell - As White Magic Healing, May only heal damage. 1/10 LoEs to level up.)
-Ifrit Materia (AN 5. Summons Ifrit. NOTE: Ifrit gains XP alongside Kylie. 1/11 LoEs to level up.)
HISTORY
The Howlet Clan are a closely knit family of half-human-half-aliens living on Earth. Kyle Howlet was born the youngest among the five children. Childhood was relatively normal for the young boy until the day of his 12th Birthday. When he mysteriously passed out and fell into a coma.
11 days later he slowly came out of it only to find much to his shock he was now a girl. Apparently he was subjected to a rare phenomena called a cocooning. While the transformation changed his gender, she soon discovered she now had great powers. Chief among which was the ability to manipulate any matter in contact with her skin.
Six years later Kylie has graduated High School, and is looking forward to new opportunities and changes to her life. Even though her power has grown to a point she has trouble controlling it at times. The future looks bright for this genderbent starlet.