Post by justice009 on Jul 23, 2019 20:55:43 GMT -5
With Great Power Comes with Great Responsibility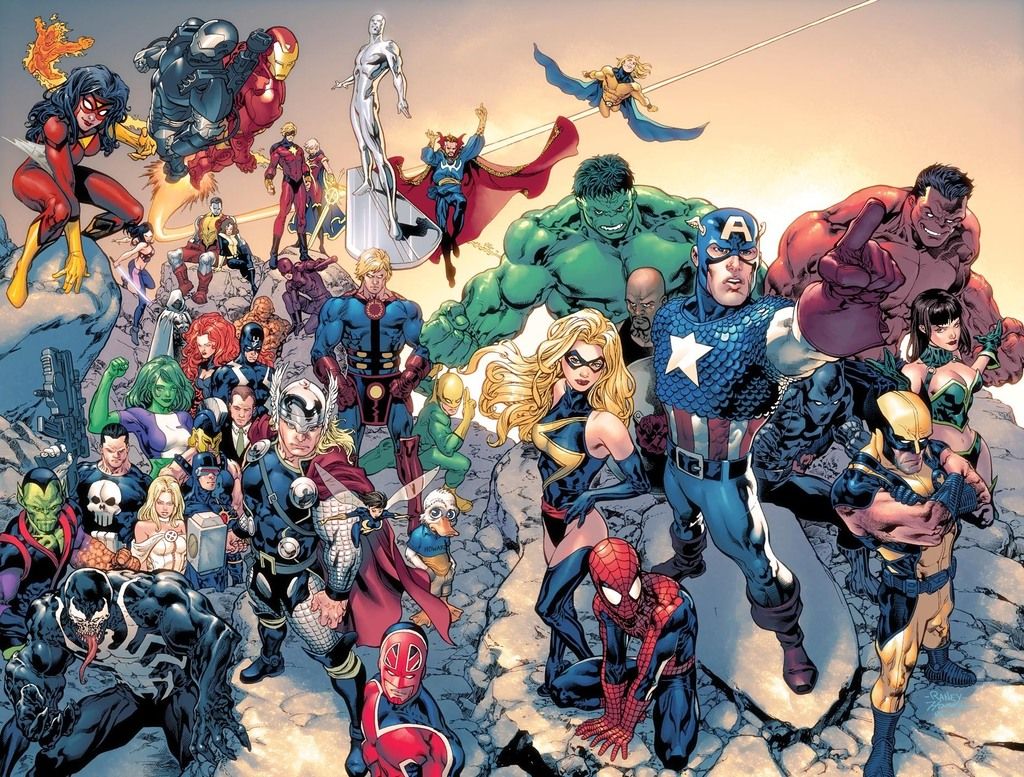 you are playing as a group of amateur hero/ vigilantes who dress up as superheroes. Willing to protect there city and there love ones, or actually for other reason such as fame and any other hidden agenda that hero might have. One thing for sure will these New hero will be able to take on the many challenges that they will face. In this world there is never a short staff of super hero such as the Avenger and the danger they face on a day to day basis. Crimes and many other danger are also sprouting out like weeds, that needed to be plucked, as the people of this world will always be in a need of a new hero.
======================================================================================================================================================================
Concept and Background
Justice is back ..... literally. and i want to bring back a game i was doing before my hiatus. The game Will take place in new York. You are a Amateur hero, which either a very few people or nobody at all have heard of you. Regardless somewhere in your life, you decided to take up the mantle of being a Hero / vigilante . You was either born/created/made to have super powers or just simply a person, who decided to take matters in his own hands against crime, in his or her city. There may be people that are dear to you that you want to protect, or just the fact you want keep your identity a secret, from any unwelcome circumstances, but you do want the prestige that comes with it or simply both things matter to you.
Requirements
No Magic base Characters unfortunately
You will have a daily life from being a rich person with a happy family, homeless, or brought here by aliens living among humans etc something that will depict your day to day which you will create. are you a photographer ,
business guy, Artist, inventor, A Goth Teenager etc so I will be expecting abilities and such as journalist or business skills as part of your cad
I'm am looking for 30 + (10 Maximum Challenge stone original Characters built ) There will be only one Mandatory things is that have to take
Secret Identity challenge 1, included with the max.
Another thing you can do if you want extra stone or two. To have vulnerable love/friend etc unaware of power challenge 1 - 5.(which these NPC are part of your non heroic life.) This is not included in the max, it is extra if you willing to have A Npc or two (max 5) with a semi descriptive background
So in Total if you wish you can have a 30 + 15 cad (including with mandatory secret identity challenge 1 and Vulnerable love/friend challenge 1 - 5.)
Another rule is that Health/energy/regen can be purchase separately, So Modifier such as healing factor could be purchase with a -1 cost level.
You will have to manually put your costume as a action, but if you want to somehow put your costume on instantaneous, like iron man have his power armor in suit case and can instantaneous put it on. if you want that ability it will cost 4w for instantaneous costume, thought does not mean you can acquire the ability through out the game.
DONT HESITATE TO ASK ME IF YOU NEED EXTRA STONES TO MAKE YOUR IDEAL CHARACTER
I'm also thinking of implementing a morality system, once i see anyone is interested in playing Thanks !